Heiser's Jewelry began in 1972 when Marvin & Emma Heiser purchased Perry's Jewelry store. The store was located on 2nd Ave, off of Main Street in downtown Aberdeen. They later moved the store to Main Street. Jeff & Lisa Heiser purchased the store in 1992 and were located in the mall for 27 years. We moved into our brand new store in September 2019, located at 506 S Harvard St. The third generation of our family also works at the store.
Heiser's Jewelry belongs to a national buying group, RJO, which allows us to offer contemporary jewelry at an affordable price. We also regularly attend buying shows where valuable educational seminars are held.
Heiser's Jewelry is a family-owned, hometown store that prides itself in quality jewelry and service. In October, 2023 we will celebrate our 51st anniversary of helping make memories for our customers! We would like to thank all of our loyal customers that we have been honored to serve over the years.
Jeff Heiser

Owner
Jeff has worked at Heiser's for 45 years, but has been around the family business since the beginning, and his favorite thing about the jewelry business is being a part of customers' special life occasions. His most cherished success story while in the business was having the opportunity to assist three generations of families in choosing their engagement rings.
Heiser's Fun Fact:
Jeff's dad (who owned the store before Jeff) claims he chose his own daughter-in-law, because he hired Lisa Heiser while she was a student at NSU, following which she dated and married Jeff.
Tyler Heiser
Clock Repairman
Tyler has worked at Heiser's for 8 years, but the jewelry business is in his blood. Working on and repairing a 125-year-old clock that hadn't run in years proves he's no stranger to the industry. Tyler shares Jeff's love for helping customers at the most memorable stages of their lives. "My friends are all at the age of getting engaged. It's an honor to help them find the perfect ring."
Heiser's Fun Fact:
Tyler wears a shirt and tie at the store, but camouflage and hunting clothes make up the majority of his wardrobe outside of work.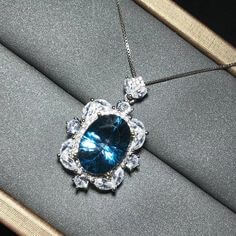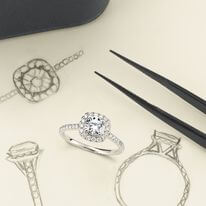 Engagement
Our vast selection of exquisite rings provides that "wow" factor you wait for, hope for, and come to expect when popping the question. Each customer, and each bride is unique; so stop by and tell us your story today. We promise we won't just help you find a ring, we'll help you find her ring.
Fashion
From pendants and earrings, to rings and bracelets, we've got the bling for any occasion. Go out in style with our beautiful collection of modern, fashion-forward pieces that go with every outfit, every event, and every style. Just don't be surprised when you're asked, "Where did you get that?"
Custom Design
With our Forever Custom ring builder you can design your perfect ring. Choose from diamonds or gemstones as well as platinum, white gold, yellow gold and rose gold. You can view your design from several angels to be sure it's exactly as you had in mind. If you can dream it, we can build it.
"Great people that are good at their job"
"Lucas is amazing. Beautiful and unique selection. Fair pricing and free lifetime warranty and cleaning plus inspection as often as you want."
"Jeff, thank you once again for helping my husband create another BEAUTIFUL ring for me!"
"Thanks again for another great piece of jewelry and for all of your help. You guys are the best!"
"The service is second to none. The Heisers are a wonderful family to do business with."
"We had our antique clock repaired at Heisers! What a fantastic job and knowledge they shared! Will continue our business with them for sure!!"
"Awesome service! Helped me get a custom ring made, that is absolutely beautiful! Thank you guys!"
"The service provided at Heiser's Jewelry couldn't have been more outstanding. They took the time to make sure everything was perfect before making a purchase. I highly suggest Heiser's whenever looking for a new piece of jewelry."
"100% recommend the amazing family of Heiser's Jewelry!! They are always so friendly and willing to help in anyway they can!"
"I went to Heiser's Jewelry for a gift for my daughter's confirmation. The staff was courteous, knowledgeable and respectful of my modest price range. They even took the time to evaluate an issue with my wedding ring (not purchased there) and performed a small repair right there on the spot. Quality service for sure. I will definitely be back."
"A great selection of beautiful rings and jewelry. the new store is awesome, and the staff is great to deal with. Wife's new ring is amazing."
"Great service. Tyler was very helpful throughout the process. Would definitely go back."
"Their jewelry is beautiful and I love their watch selection. Best jewelry store in town love it!"
"Very FRIENDLY and knowledgeable family owned jewelry store! They sized my wedding ring and fixed my time-losing watch! They have my business going forward!"
"The Heiser family is amazing!
I had a couple pieces of jewelry custom made. They were so helpful and were very patient with me procrastinating on what I wanted. 😇 I admire that this is a family business. I really feel they truly appreciated my business. They always greeted me with much kindness and big smiles. I LOVE my new jewelry. It is perfect!!"
"New store, great inventory, helpful people."
"Awesome customer service."
"Sized our rings, got a good deal on new ring, I like this place!"
"Thanks Heiser family for the great customer service."
"I have been using Heiser's Jewelry for many years. Jeff and Lisa are so kind and helpful. They have a great selection of jewelry. Thanks to Tyler for fixing a very old sentimental beer clock for my husband, that we never thought was repairable! It meant a lot and was a great surprise."