JEWELRY CLEANING
To shine as bright as you do.
Keep your diamonds sparkling to their highest potential. Our trained professionals will handle your jewelry with the utmost care in order to not only clean it thoroughly and correctly, but to detect for wear and damage that you may have otherwise missed.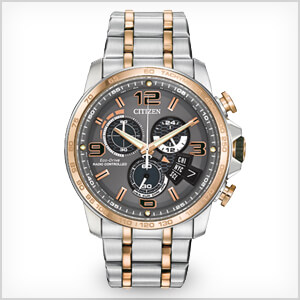 WATCH REPAIRS
Done right, and the first time.
Whether it's a new battery or broken crown in your wristwatch, we've got the experience and track record to prove we are the trusted choice for repairs. There's nothing more frustrating than taking your watch from store to store, only to have an untrained individual struggle to fix one of your most prized possessions. Let us take a look, and we'll get it taken care of.
CLOCK RESTORATION
The timely fix.
From antique to modern, and grandfather to mantle, let us give you a free estimate on your clock restoration. We offer repairs on nearly all types and makes, and we pride ourselves on a professional and expedient repair.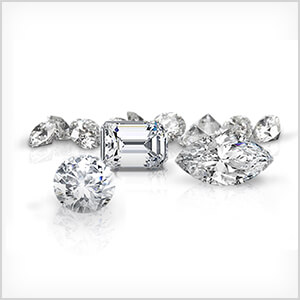 LIFETIME DIAMOND UPGRADE
An infinite string of gorgeous diamonds? If you insist.
With the purchase of one of our diamond pieces, we offer a guaranteed lifetime upgrade. This means you have the opportunity to put the purchase price of your current diamond towards one of a larger size at any time. This includes our diamond studs, pendants, and rings. And your diamond can be upgraded as often and as many times as you want.
LIFETIME DIAMOND GUARANTEE
Guaranteed beautiful.
Heiser's guarantees your diamond jewelry for as long as you own it, provided you have it inspected at least every six months by our trained personnel. There is absolutely no charge to you for the cleaning and inspection of your jewelry which ensures each stone is securely mounted in its setting. Should your piece require servicing beyond inspection and cleaning, it will still be expected to maintain its lifetime guarantee.
*This warranty does not cover loss of stones due to misuse or negligence, and repairs made by anyone other than our trained staff will render this guarantee void.
IT'S WHAT WE DO.
We strive for 100% customer satisfaction. If you aren't happy with your service, bring it back and we'll fix the problem for FREE.
"Sized our rings, got a good deal on new ring, I like this place!"
"Thanks again for another great piece of jewelry and for all of your help. You guys are the best!"
"The service is second to none. The Heisers are a wonderful family to do business with."
"Great service. Tyler was very helpful throughout the process. Would definitely go back."
"I went to Heiser's Jewelry for a gift for my daughter's confirmation. The staff was courteous, knowledgeable and respectful of my modest price range. They even took the time to evaluate an issue with my wedding ring (not purchased there) and performed a small repair right there on the spot. Quality service for sure. I will definitely be back."
"100% recommend the amazing family of Heiser's Jewelry!! They are always so friendly and willing to help in anyway they can!"
"Awesome service! Helped me get a custom ring made, that is absolutely beautiful! Thank you guys!"
"New store, great inventory, helpful people."
"Lucas is amazing. Beautiful and unique selection. Fair pricing and free lifetime warranty and cleaning plus inspection as often as you want."
"Awesome customer service."
"Jeff, thank you once again for helping my husband create another BEAUTIFUL ring for me!"
"The service provided at Heiser's Jewelry couldn't have been more outstanding. They took the time to make sure everything was perfect before making a purchase. I highly suggest Heiser's whenever looking for a new piece of jewelry."
"The Heiser family is amazing!
I had a couple pieces of jewelry custom made. They were so helpful and were very patient with me procrastinating on what I wanted. 😇 I admire that this is a family business. I really feel they truly appreciated my business. They always greeted me with much kindness and big smiles. I LOVE my new jewelry. It is perfect!!"
"We had our antique clock repaired at Heisers! What a fantastic job and knowledge they shared! Will continue our business with them for sure!!"
"Very FRIENDLY and knowledgeable family owned jewelry store! They sized my wedding ring and fixed my time-losing watch! They have my business going forward!"
"Thanks Heiser family for the great customer service."
"I have been using Heiser's Jewelry for many years. Jeff and Lisa are so kind and helpful. They have a great selection of jewelry. Thanks to Tyler for fixing a very old sentimental beer clock for my husband, that we never thought was repairable! It meant a lot and was a great surprise."
"Great people that are good at their job"
"Their jewelry is beautiful and I love their watch selection. Best jewelry store in town love it!"
"A great selection of beautiful rings and jewelry. the new store is awesome, and the staff is great to deal with. Wife's new ring is amazing."